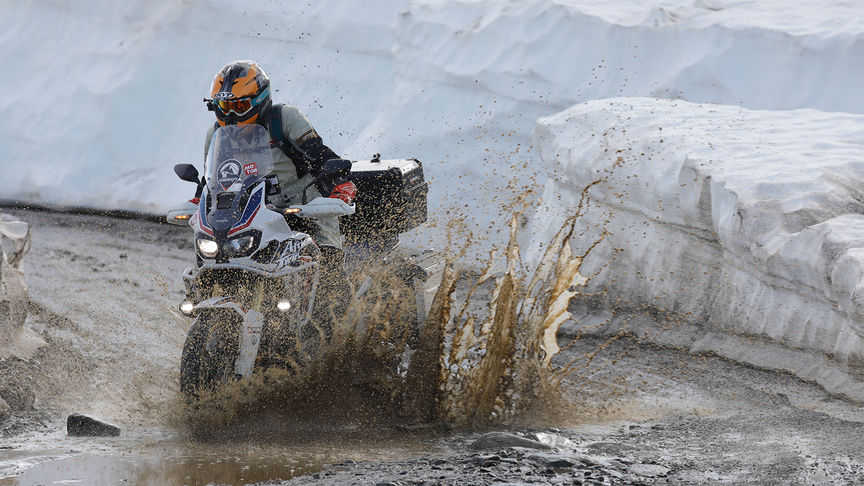 Northern delights
A mix of roads and trails that ranged in difficulty from medium to tough, meant that all riders' skills were put to the test and they all came out even stronger. Our marshals and Honda ambassadors supported the group throughout the trip, by leading and helping during the journey.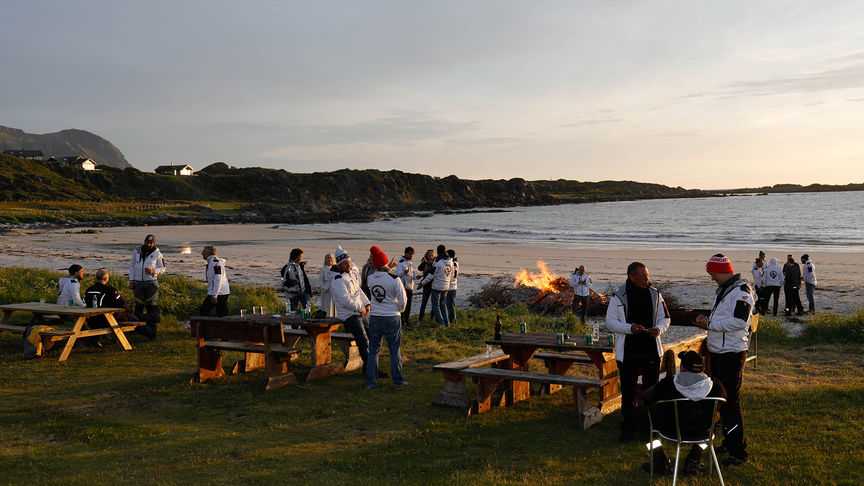 Close company
Riding and sharing experiences on the road develops a bond with a sense of camaraderie that may well last long after the adventure is over. During the days on the road to Nordkapp new riding skills were discovered by participants with help from the HRC coaches, combined with learning from fellow riders.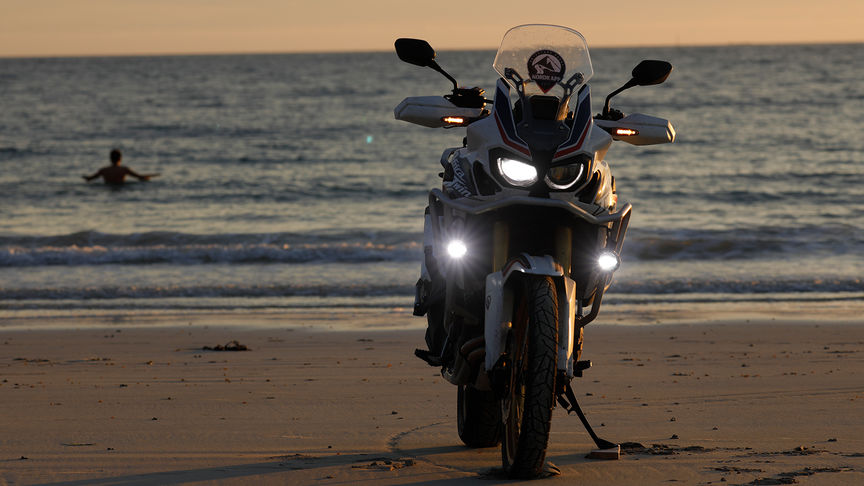 Unforgettable moments
You can be just riding along one minute, taking in the scenes by the roadside, when the next minute you can be gasping to find your breath as you turn a corner and see something that will imprint itself on your mind for a long time to come. You stop, take a breath, take a picture and eventually move on. Moments like this don't come along that often, but you'll know it when it hits you.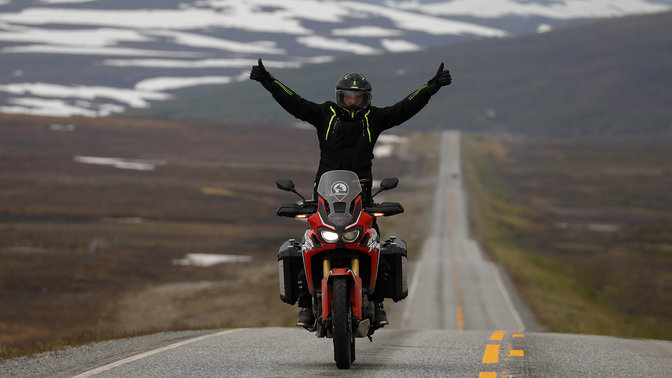 Roads that lift the spirit
As the kilometres clicked by, the many different roads and tracks we encountered in Norway made our group of riders feel very much a part of the landscape.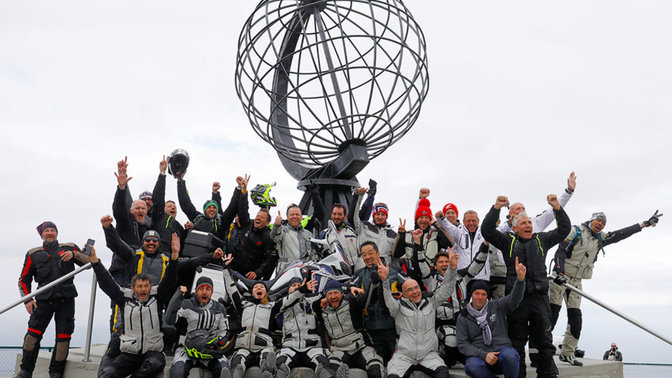 Sharing a great achievement
We've heard it said many times that we are stronger together, and when some riders found it more difficult than others, there was always help at hand to get through the day.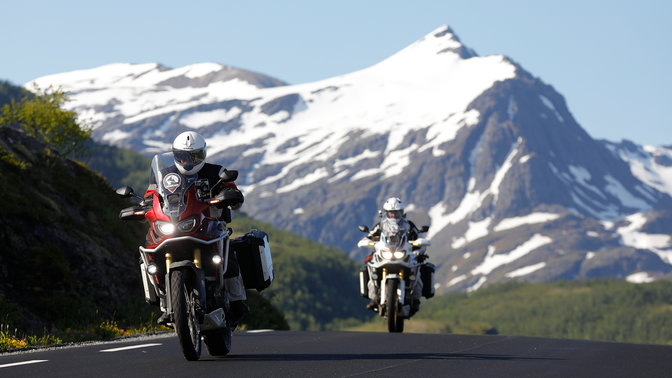 When there's no rush
The scenery around you can be just as exhilarating as riding the bikes. At times Norway provided stunning views that had to be taken in at a slower pace.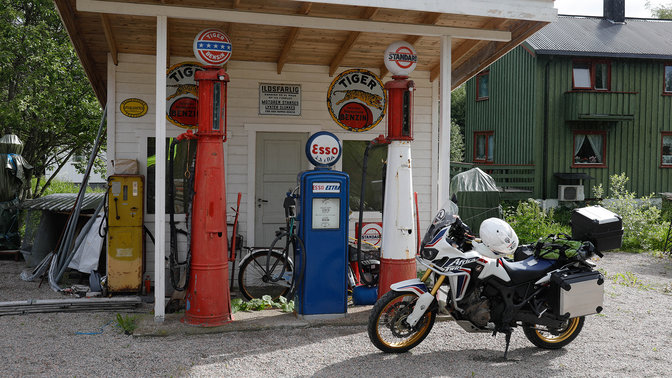 Another time
There a world of a difference when you're off the beaten track, especially when it comes to fuel stations. We discovered many places where the clock seemed to have simply just stopped.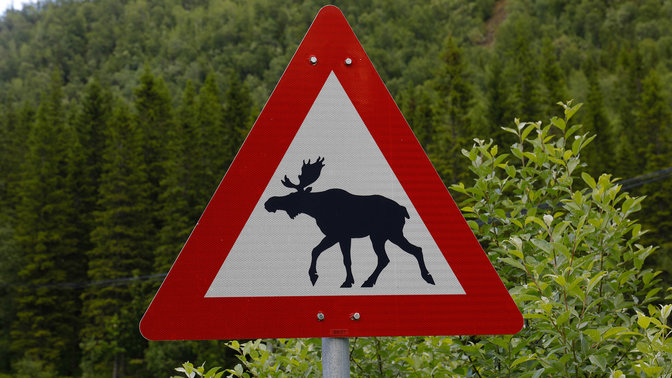 The wildlife
You never know what's around the corner on a Honda Adventure Roads trip. To some this might have been a warning but to our riders it something they were hoping to see.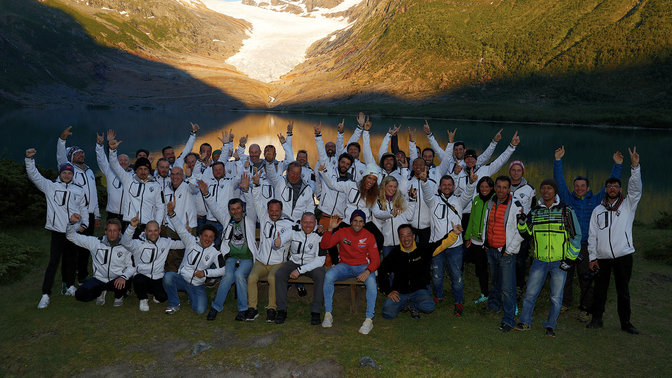 Ticking the box
Famous for its spectacular glaciers our riders made the trip to one of Norway's largest ice flows that provided a majestic back drop for a great team photo.